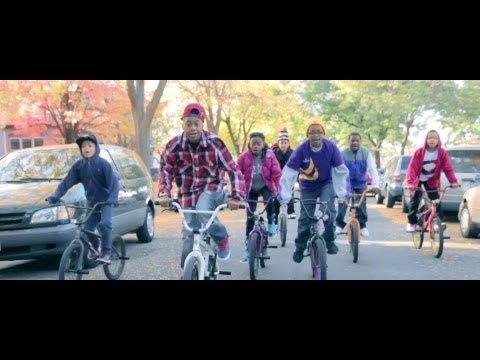 North Pond Hermit
I got to speak at a Maine tourism conference focusing on the "Maine Woods," the non-coastal parts. I started my speech with 20 things I learned from a crazy four-day roadtrip, one of which was this: The "North Pond Hermit" has been all over Maine news lately. The guy, who lived alone in the woods for 27 years, apparently committed 1000 burglaries — stealing food...
No one knows what a guidebook is
Nearly every time when I was writing guidebooks for Lonely Planet, and I'd tell someone in the US what I did, they'd nod, listen about "guidebooks" and "travel information so people could plan their own holidays," then they"d invariably ask: Most Americans really don't know what a guidebook is. I think more should. So I thought I'd explain...
Things I just learned about pants
The first known pants-wearers were Persian soldiers in the sixth century BC. Romans thought their pants were just ridiculous Ancient Greeks thought them beyond ridiculous In fact, Aristophanes mocked barbarians' pants choices in his hit poem "The Wasps." Early on, Philocleon boasts of his anger turns mighty and rich pale and "whisper, 'O, my God!' and shit...
"Deal" experiment: NYC to Cancun
I get worn out of deals coverage in travel. I think people often compromise their holidays by letting "deals" dictate where they go — often tired resorts with cynical staff and lesser beach spots. So I just did a 10-minute experiment. First Cancun deal advertised on TravelZoo: ends up being $619 per person from New York, for three days/four nights on a north-facing (less...
First airplane casualty
Lt Thomas Selfridge sits as Orville Wright cranks the propeller for the Wright Flyer demo on September 17, 1908. It crashed about 50 yards from the gate of the Arlington National Cemetery, where Selfridge would be buried a couple days later. Here's some fascinating photos of the scene.
Safer than the USA
Scared to leave the USA? Here's a list of the 56 countries with a better "safety and security" rating than the US, according to this recent World Economic Forum report. This was determined based on four factors: traffic accident rates; how terrorism, crime or violence affects business; and reliability of police. Note how most of the former once-war-torn Yugoslavia and Sri...
"Besides selling banner displays and short ads that play before its videos, Vice..."
– The Vice Guide to the World When I drove around the country for 10 weeks in 2011, it was during a road trip sponsored by Ford and Visa, almost two years before "native advertising" was printed in seemingly every other media story you were reading this week. The credit card company didn't ask me to...
10-year-old Lonely Planet wishlist
When an author gets approved to be a Lonely Planet writer, they submit a wishlist. I had forgotten most of what mine had, but just found it. It sort of cracks me up. Though I ended up getting much of what I asked for (the ones crossed out below). USA: Great Plains, Great Lakes, Texas, Deep South, San Fernando Valley of California, New York State, New York City, Kentucky. Canada: Manitoba and...
What is a "passive adventurer"?
The notion of a "passive adventurer" came to me recently. Or so I thought. I figured it meant someone who visited exotic places or doing strenuous activities for that very purpose alone. Nothing is particularly sought. No real active engagement with the reality found on the ground. No real answer to "why" other than to do it. But apparently my musings were wrong. French...
My first 24 hours in Mexico City
I was six when my parents took me to Mexico City. Seeing pyramids and taking boats down Aztec canals made it clear to me there was more to the world than Oklahoma. I put together this photo essay of my visit, back in the glorious '70s, including a Q&A with my mom. The story gradually fell off of Lonely Planet's website, but I rediscovered scans of it. So here you go. And yes,...
7 places that need to be renamed immediately
Sometimes the right thing to do is the easiest thing to do: 1. Lake Texoma should be renamed Lake Oklahotex. The lake on the Oklahoma/Texas border is mostly in Oklahoma, was created by submerging an Oklahoma town, and is made from the Red River, which is entirely Oklahoma. 2. Kansas City, Kansas should be renamed Missouri City, Kansas. 3. Kansas City, Missouri should be renamed Missouri City,...
50 states, 50 presidential sites
A few years ago I had the 'bright' idea of creating this list for Lonely Planet on 50 presidential sites, one per state. Once you get to 15 or so, you realize it's going to take a very long time. If I could do any of them, it'd be to see disrespected Benjamin Harrison's disrespected oak tree, near a parking garage in Boise.
Travel: Is rock'n'roll the 'new food'?
Love seeing all the stories connecting rock music with travel lately (even the rock cruises are funny). A few I noticed: Rock & Roll death sites (roadtrippers.com) Rolling Stones sites around US (perceptivetravel.com, from new e-book) Bad travel skills: infamous musician drug busts (spinner.com) Rock'n'Roll London (traveldy.com) Pasadena's Rock'n'Roll...
Rock band idea -- from the RR archives
This is highly indulgent, but I found a concept for a rock band sent to past band mates about a dozen years ago. This project would feature: Songs about America, and Americans, and wanting to live in America. The luckiness of success of our lives. We are fortunate to be here. Getting oil changed and having a really good conversation with the guy who runs the place. Feeling good. Listening to...
Best sax player of all time [period]
Found this guy on YouTube, playing double sax for the sadly overlooked solo career of Rick Danko of the Band. He's got the hair going too. Here's the video.  
Expedia's Page 108 experiment
Expedia's #ExpediaChat today focused on the fun topic of 'off-the-beaten track' destinations, which are always interesting to share and hear about. Defining it, one would think, depends on the track beyolder — to some it's the farthest path in the remotest part of Uzbekistan, for others it's a few hours in Brooklyn. Sometimes it depends on when you go, or how....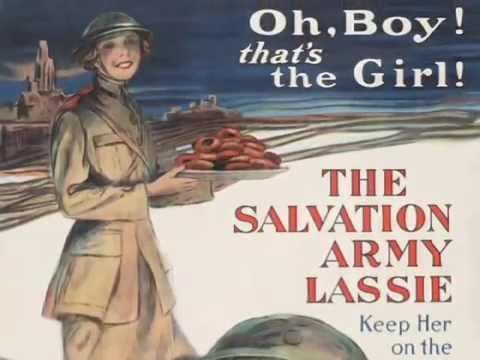 Sting is an unusual man
Question: If you played a concert on 911 in Italy for a pre-planned album/film and needed to shoot an album cover for it, what would you do? Answer (if you're Sting): You jet off to a historic prison in Philadelphia and shoot a close-up that shows nothing of the site and could have been done pretty much anywhere. Say a random paint-peeling doorway in Italy. Here's his 2001...
What are the Top 10 Paris of the '20s?
'Paris of the '20s' means a place with artistic energy that helps set trends and lazy hours for expats with means to do so. I think? More about creating a poem than setting up a business (sorry Shanghai). Anyway I've long wondered what the Paris of the '20s is for each decade. Here's my first attempt at defining it. Any other thoughts? Paris of the '20s...
Journey timeline
I invite you, courtesy of Wikipedia, to take in the timeline for the band Journey:
Another reason why Robbie Robertson is a jerk
This weekend HBO airs the Rock'n'Roll Hall of Fame Induction Ceremony, which I had the pleasure of attending a few weeks ago. No Axl doesn't show for Guns N' Roses, Rod Stewart misses a Faces reunion. But Green Day kick starts it with a repeatedly profane opener and Donovan gives his speech as a poem he wrote (and memorized) for the occasion. About a quarter of the...